DIMINISHED VALUE OF OREGON™
Has Your Vehicle Been Hit By Another Driver Who Was At Fault?
---
If the accident happened in Oregon, you may be entitled compensation for your loss of resale value even if the accident happened up to 6 years ago.

Diminished Value Appraisals
Diminished Value of Oregon is an Oregon Licensed and Certified auto appraisal provider of diminished value appraisal reports which are specific to Oregon and Washington State, not generic 50 state reports. 
Licensed by the State of Oregon
Money Back Guarantee
Expert Advice regarding Oregon DV & Total Loss Claims
Start with an accurate Diminished Value Estimate by clicking the button below.
Or, call us at: (503) 420-3333
What is Diminished Value?
Diminished Value also known as Diminution of Value, Loss of Value or Loss in Value is the immediate loss of resale value a vehicle suffers in an accident. Even though a vehicle has been completely repaired and returned to pre-loss visual condition, it has lost resale value due to the stigmas associated with the loss. New car dealers will normally use a formula such as: 50% of average book value, minus reconditioning (tires, dent repair, etc.), minus incidentals (auction fees, transportation to the auction, etc.) minus some type of profit (they are a business and they will not dispose of your vehicle for free)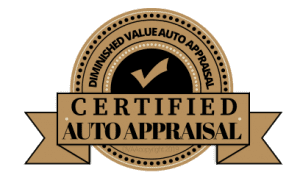 How do I file a Diminished Value Claim?
The first thing you need is Proof of loss. This is normally proven with a diminished value auto appraisal signed by an Oregon Certified Appraiser. You would also need to file a demand letter with the evidence of your loss. We produce vehicle diminished value appraisals for Car, Truck, RV, Diesel Pusher, Motorcycle, Semi Trucks, Heavy Equipment and even Bicycles.
DON'T GET DISQUALIFIED!
Don't have your appraisal Disqualified due to an appraiser not being Certified to produce Auto Appraisals In Oregon. Or, using an appraisal company that also has a conflict of interest by owning interest in another automotive business such as an Auto Body Shop, Auto Dealer, or Auto Parts Store.
It is Oregon state law, ORS 819.482¹, that the appraiser must be Oregon Certified. A person commits the offense of acting as a vehicle appraiser without a certificate if the person does not hold a vehicle appraiser certificate issued under ORS 819.480 (Vehicle appraiser certificate) and the person, for consideration, issues an opinion as to the value of a vehicle.
If you have someone who does not hold an Oregon Vehicle Appraiser Certificate produce your diminished value appraisal, it may be denied by the insurance company.  Warning: There are many out of state appraisers  targeting Oregon from around the U.S. that are not certified to produce appraisals in Oregon. Before hiring an appraiser, please make sure they are licensed by ODOT. Here's our appraiser's license below since 2010.

The More Credible The Appraisal, The More You'll Recover
Although we can prepare an appraisal on most vehicles without actually seeing the vehicle, we highly recommend a physical inspection on larger claims. Why? A physical inspection gives the appraisal more credibility. Checking the paint thickness on Original body panels versus paint on a post repaired panel shows the panel hasn't been brought back to true pre-loss condition. 
In my opinion, 99% of vehicles involved in an auto collision can not be returned to true pre-loss condition. Auto body repair shops and insurance adjusters mainly look at returning your vehicle to pre-loss visual condition. No one's applying a Rockwell hardness test or X-Raying parts to evaluate the structural integrity has been brought back to pre-loss condition.
5 Questions You Should Ask Before Hiring A Diminished Value Appraiser.
Is their appraiser a Certified Oregon Appraiser? Ken Nix is a Certified Oregon Auto Appraiser. Ken's Certification. It is illegal for an auto appraiser who isn't Certified in Oregon (will open as a new tab) to appraise vehicles. If they break the law producing an appraisal, it could result in your claim being denied.
Does the appraiser follow USPAP (Uniform Standards of Professional Appraisal Practice) standards? There are many Diminished Value appraisals online that do not use comparables or follow standards of any kind.
Does their appraiser have experience as an Expert Witness for Diminished Value Cases? Ken not only has experience as a civil claims expert witness, but also has experience testifying as an expert witness for the District Attorney in criminal cases.
Does the appraiser inspect the vehicle, or do they have someone else inspect it? (this could be their weak link and increase your chance of not settling quickly and without going to court). Many companies don't inspect any vehicles and only rely on "desk" appraisals. Please note, this has changed since Covid 19. In most cases, we'll be doing an appraisal based on photos of your vehicle.

Do they work for the insurance companies? Many appraisers claim this makes them unbiased. I think it's a conflict of interest receiving a large amount of compensation from one entity. Do you really expect them to be unbiased with tens of thousands of dollars per year on the line?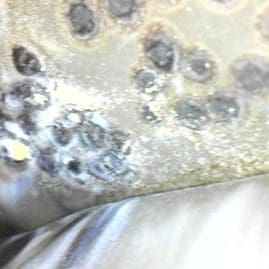 Boroscope Camera
I use a Boroscope Camera to spot bad and improper repairs like in the photo. It's wireless and about 6 feet long and 7mm in diameter, so it allows me to look behind panels and record improper repairs such as this unpainted area where stubs were welded on to pull out the dents. Left untreated, this would have formed rust and could have even been perforated with holes in just a couple of years.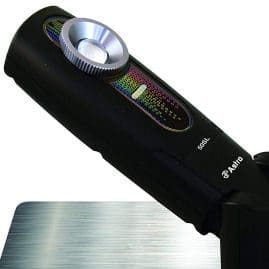 Astro Pneumatic 50SL Sunlight Color Match Light
Oregon cloudiness, indoor non CRI lighting and rain will make pearls and metallics flatten and even disappear. Many shops rely on cloudy conditions, rain and poor indoor lighting to reduce detection of bad color match, fisheyes and orange peel.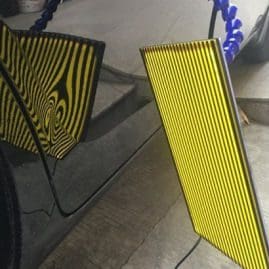 LED Line Board
The LED line board allows me to spot dents, dings and fish-eyes in the paint more easily. The reflection of the lines distort and easily identify many repair imperfections.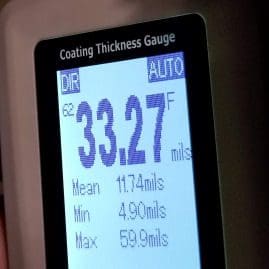 Paint Thickness Gauge
I use a professional paint thickness gauge that works on metal, aluminum and even some bumper covers. This is vital in diminished value appraisals when documenting large claims on Teslas, BMWs, Mercedes-Benz and many other high line luxury vehicles.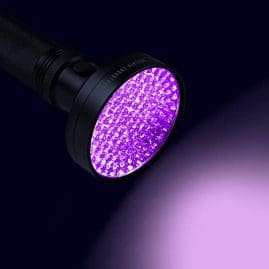 Black Light
I recently persuaded an adjuster to total a stolen vehicle where the thief lived in the truck for 5 days. It was recovered too quickly to total under normal circumstances, but when I used the Black Light to document bodily fluids in the vehicle, the adjuster totaled the truck for the client.

"I feel he is more about helping people than making a quick buck. It is quite clear he takes pride in his work and wants to make sure his appraisal is quality and not something just thrown together" John Scholl

"Exceeded My Expectations"
"He was able to get me double the amount of money the insurance was offering for my pickup.
I would recommend him to anyone needing an appraisal. " (Total Loss)
Christopher Galer

"Ken Nix Was Fantastic To Work With"
"Through his help we were able to get the car totaled and the initial total loss payout raised by nearly $1500." Tim Southerton

"

I would give this company 6 stars if I could.

"
"Ken's report was accurate and I reclaimed everything owed. When the insurance company would not settle on anything reasonable, Ken called me, and helped me get to the next step. Oregon Law did Prevail, A+ work." John – Portland
We've Helped Our Oregon Clients Recover Over $200,000.00 This Year (2019) From January 1st to April 1st. That's one state, not 50.

Car Accident? You need a professional on your side. Whether your vehicle's suffered Diminished Value, or it's a Total Loss, we can help from start to finish. Don't wait until after your vehicle has been repaired, call us now. We may be able to help you achieve better repairs or help prove your vehicle will not be safe if repaired. Free estimates and auto accident advice.
Why Choose Us?
✔ We only work for consumers.
✔ You speak and work directly with Ken Nix, not a staff member.
✔ Each inspection is performed personally by Ken Nix, an Oregon Certified Auto Appraiser.
✔ DV Appraisals specific to Oregon or Washington laws, not a nationally generic report.
✔ Each Appraisal is specific to the subject vehicle. Not a generic report like volume companies.
✔ Oregon Licensed Auto Appraiser – License # V34-075.
✔ Located in Oregon.
✔ Certified By the State of Oregon to Appraise Vehicles.
✔ USPAP Compliant Appraisals. ? Fully Detailed Instructions.
✔ One on One Expert Negotiation Assistance.
✔ Demand letters referencing ORS. 20.080.
✔ 100% Money Back Guarantee*.
✔ Available as an Expert Witness for an additional charge.
✔ Each Appraisal is Unique to your car, not a high volume generic copy.
✔ We limit new appraisal assignments to provide you with one on one service.
✔ Free Repair Evaluation and bad repair identification with physical Inspections.
"The insurance companies will lie and tell you your car doesn't qualify for diminished value or try to pressure you to settle for pennies on the dollar. I felt confident I could settle the Diminished Value claim on my BMW by myself since I have several decades of experience on a daily basis dealing with diminished value on premium cars and trucks. After several attempts of trying to settle my claim on my own, I was referred to Ken at Diminished Value of Oregon. Ken took the time to produce an appraisal that had supporting evidence to prove my diminished value. Because of Ken, I was able recover a settlement on my BMW for more than I thought possible." – Lance Sholes -Used Car Manager at the oldest Ferrari Dealership in North America.
Diminished Value – The best kept secret in Oregon?
If you've been in an automobile accident in Oregon where the other party was at fault, you have

suffered Diminished Value. It's not fair when you've done nothing wrong, and someone else damages your vehicle in an accident. Even though their insurance company may fix your car, you've still lost money. No one wants a car or truck that's had prior damage and they won't pay as much for a damaged vehicle compared to an undamaged vehicle. That's what Diminished Value is all about.
Recently, the secret is out. National TV and Radio shows are talking about it, you're hearing commercials on the radio, so why the sudden interest since Oregon has had case law supporting diminished value since the 1940s? It's because of a new Oregon law, ORS. 20.080, which states that if you provide evidence (Diminished Value Appraisal) and send a demand letter, that the insurance company has 30 days to provide you with a BEST OFFER. Many attorneys are now charging 45% just to send a demand letter, then an additional $500 to $1000 for an appraisal which is included in their "incidental clause"
Rule #1 Don't Trust The Insurance Company
Insurance company representatives are trained to pay out the least amount possible! They are not your friend, although they may assume that role, even if it is your own insurance company. Since the secret is out, and they are receiving nearly 10 times more claims than they did just a few years ago, they have developed new techniques to reduce paying you the money you're owed. These tactics include:
Issuing you a check for a few hundred dollars for Diminished Value

Offering to pay for an appraiser "THEY" choose to appraise your diminution in value.

Claiming you have no claim at all. Simply denying you have a claim works 99% of the time.

Refusing to pay claims with no Physical inspection.
These tactics are designed to prevent you from obtaining a fair compensation for your loss of value. If you use their appraiser, you'll normally receive a biased appraisal that is thousands less than you're actually owed. If you have an offer to settle, before you do, contact us and Ken will review your offer for free to help you determine if it is fair.
Rule #2: When in doubt, see rule #1.
Diminished Value of Oregon is a Local Portland, Oregon Auto Appraisal service specializing in Diminished Value and Total Loss Car Appraisals related to Washington State and Oregon Accidents & Totaled Car Value Insurance Claims.  Find out how much diminished value your car has suffered by requesting a Free Estimate by clicking here or the Button Above.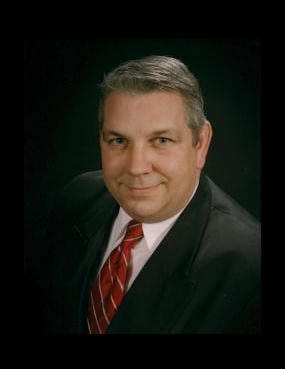 Ken Nix
Auto Appraiser
Ken Nix is an internationally known automotive expert with over 25+ years experience in vehicle sales and valuation. Ken is the founder of three automotive clubs with over 60,000 members. He has received formal training from Volkswagen, Volvo, Honda, Ford, Toyota, Dodge, Chrysler, Chevrolet, Mazda, Oldsmobile, Pontiac, Mercury, Lincoln, Kia and Infiniti for product knowledge and marketing of these franchise vehicles. Ken has been a licensed Oregon Auto Appraiser since April 19, 2010 and is in good standing with the Department of Transportation. Ken is a judicial expert, who by virtue of training, education, and experience hold's sufficient knowledge of vehicle sales and valuation to valuate vehicles within his scope in all 50 states of the United States of America. Ken attended Kilgore College majoring in Pre-Law, and Texas State Technical College for Computer Science Technology. Ken resides in Beaverton, Oregon a suburb of Portland, Oregon.
Quick Oregon Diminished Value Facts:
Statutes of Limitations. You have up to 6 years to file your diminished value insurance claim in Oregon, although you should file as quickly as possible in order to have actual market comparables to support your claim.
Oregon has some of the best case law in the country to support Diminished Value, dating back as far as the 1940's.
Due to ORS. 20.080, Oregon is one of the easiest states to claim and be paid diminished value.
If you have been a victim of hit and run, or the at fault driver was under insured, you may be able to file for diminished value through your own insurance company.
Just a few of the insurance companies we've helped clients recover diminished value claims from over the past 9 years: Allstate, Geico, State Farm Insurance, Safeway Insurance, Progressive, The Hartford, Liberty Mutual, Nationwide Mutual Insurance Company, Erie Insurance Group, Farmers Insurance, USAA, Safeco, AAA American Automobile Association, Metlife, RLI Corp., New York Life Insurance Company, The Regence Group, American National Insurance Company, Chubb Corp., American Income Life Insurance Company, American Family Insurance, Aetna, Commerce Insurance, Arbella Insurance Group, HCC Insurance Holdings, Infinity Property & Casualty Corporation, John Hancock Insurance, Knights of Columbus, Bankers Life and Casualty Company, Western Mutual Insurance Group, Pemco, American Family Insurance, and many more.