DIMINISHED VALUE OF OREGON™
Has Another Driver Hit Your Car?

---
One thing for certain, is your car is going to lose some of its value due to now having a history of collision damage. This is called Diminished Value. To recover your loss value, it makes sense to file a diminished value insurance claim against their insurance.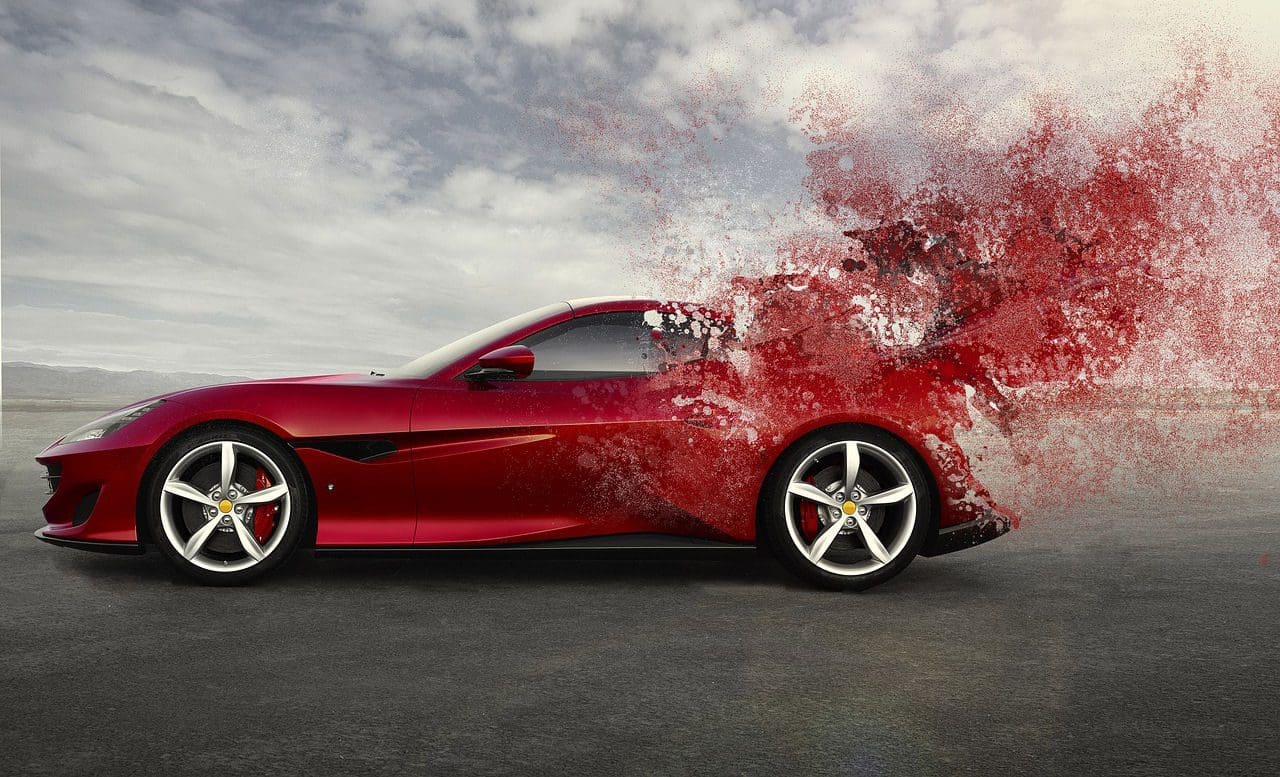 Do You Qualify For A Diminished Value Claim?

You may be able to file a claim for Diminished Value Against The At-Fault Insurance, If …
Another Driver Was At Fault in the Collision.
Your Car is not a Lease Vehicle, and you either own it, or making payments to purchase it.
Has Less than 100,000 miles.
Is less than 10 years old.
Does Not Have A Previous Collision or Damage History.
Go Ahead And Start Your Free Diminished Value Estimate by clicking the button below.
Diminished Value Appraisals
Diminished Value Appraisal, produced by an Oregon Licensed and Certified Auto Appraiser authorized by O.D.O.T. to provide appraisals specific to Oregon Law.
Licensed Oregon Auto Appraiser since 2010, by the State of Oregon
Over 13+ Years Helping Oregonians to Recover Their Loss of Value
Money Back Guarantee
Thousands of Satisfied Oregon Clients over the past 13 years
Start with a Free Diminished Value Estimate by clicking the button below.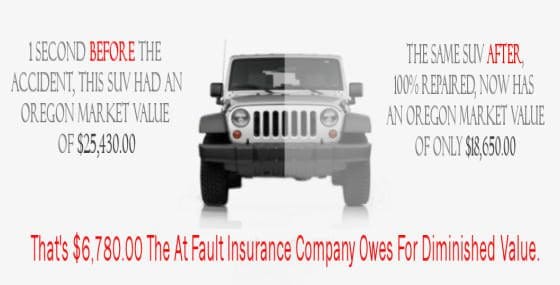 What is Diminished Value?
Diminished Value also known as Diminution of Value, Loss of Value, or Loss in Value is the immediate loss of resale value a vehicle suffers in a collision.
Even though a vehicle has been completely repaired and returned to pre-loss visual condition, it has lost resale value due to the Collision History associated with the loss.
More and more dealers are scared of being stuck with a vehicle with a negative history report. Even if your vehicle doesn't show up on Carfax now, doesn't mean it won't in the future.
Dealers are inspecting vehicles closer for accident indicators. Broken paint, paint imperfections, tool marks, overspray, etc., and paying much less even if your vehicle doesn't show up on a vehicle history report.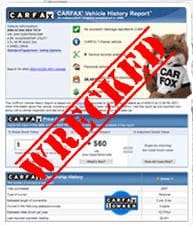 DON'T GET DISQUALIFIED!
Don't have your appraisal Disqualified due to an appraiser not being Certified to produce Auto Appraisals In Oregon.
Or, using an appraisal company that also has a conflict of interest by owning interest in another automotive business such as an Auto Body Shop, Auto Dealer, or Auto Parts Store.
It is Oregon state law, ORS 819.482¹, that the appraiser must be Oregon Certified. A person commits the offense of acting as a vehicle appraiser without a certificate if the person does not hold a vehicle appraiser certificate issued under ORS 819.480 (Vehicle appraiser certificate) and the person, for consideration, issues an opinion as to the value of a vehicle.
If you have someone who does not hold an Oregon Vehicle Appraiser Certificate produce your diminished value appraisal, it may be denied by the insurance company. 
Warning: There are many out of state appraisers targeting Oregon from around the U.S. that are not certified to produce appraisals in Oregon. Before hiring an appraiser, please make sure they are licensed by ODOT. Here's our appraiser's ODOT CERTIFICATION below.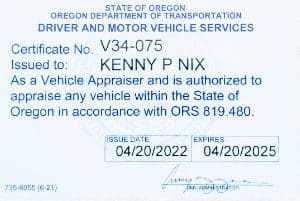 Why do I need an Auto Appraiser?
Understanding the value of an item is a nuanced process that varies significantly across different marketplaces. In the case of precious metals like gold or silver, determining value is relatively straightforward, based primarily on measurable factors such as weight and purity. These markets are considered "perfect," allowing for an effortless and transparent exchange of commodities without necessitating the intervention of an appraiser.
Conversely, the automotive market is inherently more complex and unpredictable, having multifaceted dynamics. Vehicles, despite having similar specifications and features, might not fetch the same price upon sale due to a range of external influences and perceived values. This intricate landscape makes it challenging to pinpoint a car's precise market value, thereby amplifying the importance of having an auto appraiser. Auto Appraiser professionals are adept at analyzing various influencing factors to provide a more realistic and fair evaluation.
Furthermore, the role of an auto appraiser becomes particularly significant when handling cases involving inherent diminished value claims, a concept legally recognized in jurisdictions such as Oregon. An appraiser is instrumental in determining the vehicle's pre-loss and post-repaired value, ensuring that the final assessment is both realistic and justifiable. This critical intervention helps in preventing potential overestimations and misunderstandings in the appraisal process, thus fostering a more stable, reliable, and credible market valuation.
We've Helped Our Oregon Clients Recover Millions. That's Just Oregon, Not Nationwide.

Do You Offer A Money Back Guarantee? YES WE DO!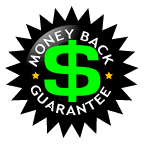 We offer a 100% money-back guarantee to make sure that you recover at least the sum you invested in our report. To be eligible for a refund, you need to provide proof that you sent the appraisal and demand letter to the at-fault insurance company via Certified Mail with Return Receipt. Then present our report in a small claims court and furnish us with a copy of the court's judgment showing you received less than the cost of the appraisal. We'll gladly refund 100% of the cost of the appraisal. FYI, this has only happened a few times in thousands of appraisals we've produced.
Why Choose Us?
✔ We only work for consumers.
✔ Each inspection is performed personally by Ken Nix, an Oregon Certified Auto Appraiser.
✔ DV Appraisals specific to Oregon laws, not a nationally generic report.
✔ Each Appraisal is specific to the subject vehicle. Not a generic report like volume companies.
✔ Oregon Licensed Auto Appraiser – License # V34-075.
✔ Located in Oregon.
✔ Authorized By the State of Oregon to Appraise Vehicles.
✔ Includes Detailed Instructions, and demand letter referencing ORS. 20.080.
"The insurance companies will lie and tell you your car doesn't qualify for diminished value or try to pressure you to settle for pennies on the dollar. I felt confident I could settle the Diminished Value claim on my BMW by myself since I have several decades of experience on a daily basis dealing with diminished value on premium cars and trucks. After several attempts of trying to settle my claim on my own, I was referred to Ken at Diminished Value of Oregon. Ken took the time to produce an appraisal that had supporting evidence to prove my diminished value. Because of Ken, I was able recover a settlement on my BMW for more than I thought possible." – Lance Sholes -Used Car Manager at the oldest Ferrari Dealership in North America.
So, How Much Is A Diminished Value Appraisal?

Our Diminished Value Desk Appraisal is now just $149.00

Over recent years, it became evident to me that many individuals found it challenging to allocate $750 or more upfront for an appraisal. Driven by this understanding, I embarked on a mission to design an affordable appraisal model, ensuring it remains accessible to most. While striving to retain the essence of an in-depth appraisal, I wanted to price it reasonably for the everyday buyer. Though I still conduct detailed appraisals, they are primarily for high-value vehicles, such as S Class Mercedes, Ferraris, Sprinter Vans, and the like, typically valued at $100,000 or upwards.
While my methodology for auditing estimates, penning the narrative, and determining the diminished value remains consistent and proven over the past ten years, the main distinction now is the lack of personalized support post-appraisal. This change enables me to charge only $149, rather than the $400 it would necessitate otherwise. Interestingly, a mere 2% of my former clientele sought further assistance post-receiving their appraisal, instructions, and the tools to craft their demand letter through my guided system.
So, what do you receive for the $149?
A diminished value appraisal written and signed by an Oregon Certified Auto Appraiser specific to your vehicle.
A copy of my 2023 revised ebook, Oregon Diminished Value Made Easy.
Sample demand letters for demands under $10,000 referencing, ORS. 20.080
Sample demand letters for demands over $10,000.
Instructions on Sending the Demand with the Appraisal.
Your Repair Estimate is reviewed and annotated to show any structural or frame labor.
What's the Turn Around Time?
Turnaround on the Free Estimate, which is NO CHARGE, is usually one to two business days. Maybe sooner if possible.
Turnaround on a purchased appraisal is 2 to 4 business days. I actually obtain values from credible sources, review your repair estimates, do research and obtain history reports regarding your vehicle. So, it's not like some quickie automated system. I actually do the work.
What do I do after I receive the appraisal and supporting documents?
It is up to you to prepare the demand letter (you'd normally have to do that with most DV Companies that charge 2 to 3 times more anyway)

Print the appraisal. You can print it in black and white. You do not have to produce it in color.

Follow the link we provide you to fill out your demand letter and print it.

Send the demand letter and appraisal to the at-fault insurance company via Certified Letter with Return Receipt.

Wait up to 30 days for them to provide you with a best offer.

If you feel the offer isn't high enough, Negotiate with the claims rep.

If they state they deny your claim, file a complaint with the division of financial regulation. (This will normally get them moving).

If they don't budge, or say they won't pay what do you do? Ask for the claims representative's supervisor. Some claims reps are not allowed to negotiate a diminished value claim.

If you still meet resistance, you may have to file a claim in small claims court. We do recommend that you consult with an attorney prior
to filing a lawsuit. Normally, after receiving notification of the lawsuit, they will then realize you're serious and reach out to negotiate with you.

If they still won't budge, You'll need to determine if you should hire an attorney and pursue the claim, or if you should call it a day and settle for what they have offered, even if that is nothing.

We are only auto appraisers providing you an appraisal. Nothing More. We are not attorneys, and can not give you any legal advice. No part of any information on this website should be considered legal advice.
If you feel you need legal advice, you should find an attorney in your area and contact them for advice.
Will you provide any phone or email support?
No, in order to reduce the cost this low, I've had to reduce some of the services I normally provide for more expensive appraisals. This is akin to going to the grocery store, buying a steak and cooking it yourself at home instead of paying $100 for a steak at a high end Steak House.
FYI, most diminished value appraisal companies do not provide a significant amount of support after sending the appraisal. WE ARE APPRAISERS, NOT ATTORNEYS. If you feel you need help in pursuing a diminished value claim, you should seek local council

Diminished Value – The best kept secret in Oregon?
If you've been in an automobile accident in Oregon where the other party was at fault, you have

suffered Diminished Value. It's not fair when you've done nothing wrong, and someone else damages your vehicle in an accident. Even though their insurance company may fix your car, you've still lost money. No one wants a car or truck that's had prior damage and buyers won't pay as much for a damaged vehicle compared to an undamaged vehicle. That's what Diminished Value is all about.
Recently, the secret is out. National TV and Radio shows are talking about it, you're hearing commercials on the radio, so why the sudden interest since Oregon has had case law supporting diminished value since the 1940s? It's because back in the 1940's someone had presense of mind to enact a law, ORS. 20.080 to of an old law now has a new higher limit, $10,000. Oregon law, ORS. 20.080, which states that if you provide evidence (Diminished Value Appraisal) and send a demand letter, that the insurance company has 30 days to provide you with a BEST OFFER.
In simpler terms, the law ORS 20.080 works like this: if someone asks for up to $10,000 for injuries or property damage, they first have to properly ask for this amount before going to court and give at least 30 days for a response. If they can't settle the matter during this time and they end up getting more money through a court case than what was offered before the court case, they will also get money to cover their lawyer's fees on top of the damage amount. Due to this law, it's very seldom that an insurance company is going to risk offering less than the cost of the appraisal, and typically, we've seen the majority of our clients settle at more than 60% of the determined diminution of value in their appraisal, if under $10,000.
The ORS 20.080 law, established in 1947, was designed to assist individuals who had smaller claims for injuries or damages. This law came into existence because insurance companies were taking advantage of the fact that fighting a claim in court often cost more than the claim itself, discouraging people from pursuing what they were rightfully owed. Unfortunately, this issue persists, with companies now resorting to even lower offers than before, taking advantage of individuals with modest claims.
Insurance companies capitalize on the fact that, when the claim amount is small, it does not make financial sense for the victim to hire a lawyer or for a lawyer to take up such a case given the small potential profits. Even representing oneself can become a financial burden, with costs like paying a doctor to testify amounting to a considerable sum. This situation emphasizes the necessity of the ORS 20.080 law, as highlighted by the Oregon Supreme Court. It indicates that without the possibility of covering lawyer's fees through the claim, individuals would find it practically impossible to obtain their rightful dues from reluctant defendants. Thus, this law plays a crucial role in ensuring justice for Oregonians with smaller claims, helping them to stand up against unjust tactics by insurance companies.
Rule #1 Don't Trust The Insurance Company
Insurance company representatives are trained to pay out the least amount possible! They are not your friend, although they may assume that role, even if it is your own insurance company. Since the secret is out, and they are receiving nearly 10 times more diminished value claims than they did just a few years ago, they have developed new techniques to reduce paying you the money you're owed. These tactics include:
Issuing you a check for pennies on the dollar for Diminished Value. (the lowest diminished value preemptive check we've seen has been for 28 cents. Our client wondered why they sent a check for less than the cost of a stamp. She settled the claim for over $2,500.

Offering to pay for an appraiser "THEY" choose to appraise your diminution in value.

Claiming you have no claim at all. Simply denying you have a claim works 99% of the time.

.
These tactics are designed to prevent you from obtaining a fair compensation for your loss of value. If you use their appraiser, you'll possibly receive a biased appraisal that is thousands less than you're actually owed.

Rule #2: When in doubt, see rule #1.
Diminished Value of Oregon is a Local Portland, Oregon Auto Appraisal service specializing in Diminished Value and Total Loss Car Appraisals related to Washington State and Oregon Accidents & Totaled Car Value Insurance Claims.  Find out how much diminished value your car has suffered by requesting a Free Estimate by clicking here or the Button Above.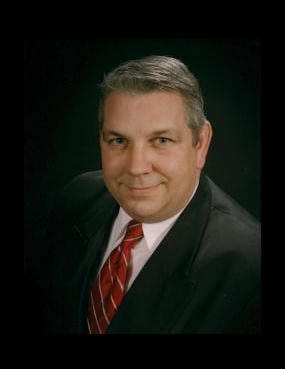 Ken Nix
Auto Appraiser
Our Oregon Certified Auto Appraiser, Ken Nix, stands as a towering figure in the global automotive industry, boasting an expansive and impressive career that spans over three decades. His profound expertise, honed through years of hands-on experience in retail automotive sales and vehicular valuation, grants him an authoritative voice in the sector.
As the visionary founder and administrator of three prestigious automotive clubs that rally a robust community of over 95,000 enthusiasts and professionals, Ken has successfully created platforms that foster interaction and knowledge-sharing among auto aficionados across the globe. His tenure as an administrator at the largest network of automotive forums, extends over a remarkable period of more than a decade, further underlining his significant imprint in the automotive discourse space.
Ken's comprehensive knowledge base is also nurtured through formal training programs facilitated by an extensive list of eminent automobile manufacturers such as Volkswagen, Volvo, Honda, and Ford, among others. These training programs have equipped him with deep insights into product knowledge, the intricacies of manufacturing safety systems, and strategies for effectively marketing these franchise vehicles.
In the past, Ken has rendered his expertise to notable firms like Diversiform, and Reynolds and Reynolds. During this period, he played a pivotal role in offering Consumer Marketing and Customer Service consultations, guiding a vast array of automotive dealership personnel, encompassing Dealer Principals, General Managers, Fixed Ops Directors, and Service Managers across the United States, helping to elevate standards and enhance customer satisfaction.
Since April 19, 2010, Ken has held the esteemed position of a licensed appraiser in Oregon, maintaining a commendable standing with the Oregon Department of Transportation. His credentials, backed by the ODOT certificate # V34-075, stand as a testament to his commitment and dedication to his craft.
Furthermore, Ken is widely recognized as a judicial expert, embodying a reservoir of knowledge accrued through rigorous training, academic pursuit, and extensive experience in the field. His seasoned perspective allows him to undertake meticulous vehicle valuations across the United States, showcasing an unmatched depth of understanding in vehicle sales and valuation. His profound experience and discerning assessments establish him as a distinguished expert in the field, capable of delivering comprehensive vehicle valuations that surpass regional limitations. Although he specializes in the Oregon market, this focus furnishes him with a distinct advantage, allowing him to leverage deep, localized insights to a broader canvas with astute precision.
Just a few of the insurance companies our clients used our appraisals to recover diminished value claims from over the past 13 years: Allstate, Geico, State Farm Insurance, Safeway Insurance, Progressive, The Hartford, Liberty Mutual, Nationwide Mutual Insurance Company, Erie Insurance Group, Farmers Insurance, USAA, Safeco, AAA American Automobile Association, Metlife, RLI Corp., New York Life Insurance Company, The Regence Group, American National Insurance Company, Chubb Corp., American Income Life Insurance Company, American Family Insurance, Aetna, Commerce Insurance, Arbella Insurance Group, HCC Insurance Holdings, Infinity Property & Casualty Corporation, John Hancock Insurance, Knights of Columbus, Bankers Life and Casualty Company, Western Mutual Insurance Group, Pemco, American Family Insurance, and many more.

"I feel he is more about helping people than making a quick buck. It is quite clear he takes pride in his work and wants to make sure his appraisal is quality and not something just thrown together" John Scholl

"Exceeded My Expectations"
"He was able to get me double the amount of money the insurance was offering for my pickup.
I would recommend him to anyone needing an appraisal. " (Total Loss)
Christopher Galer

"Ken Nix Was Fantastic To Work With"
"Through his help we were able to get the car totaled and the initial total loss payout raised by nearly $1500." Tim Southerton

"

I would give this company 6 stars if I could.

"
"Ken's report was accurate and I reclaimed everything owed. When the insurance company would not settle on anything reasonable, Ken called me, and helped me get to the next step. Oregon Law did Prevail, A+ work." John – Portland